What to Know About Your First Stay in a Bodega Bay Vacation Rental
Why Choose a Vacation Rental Compared to Traditional Hotel Accomodations
Sitting just over an hour away from San Francisco, Bodega Bay is a destination for relaxation and a break from the daily routine. Make the most of your relaxing getaway by booking a stay in a vacation rental. Compared to traditional hotel accommodations, vacation homes offer the benefits of more space, more privacy, and the experience of living like a local in a breathtaking location!  
Learn more about why vacation rentals can elevate your next visit to Bodega, Bay CA!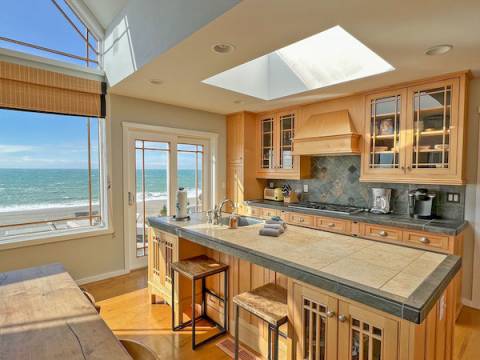 Perks of Staying in a Bodega Bay Vacation Rental 
Vacation rentals really can gather your entire family under one roof! Vacation rentals can prove to be more cost-effective with the entire group staying in one vacation home with multiple bedrooms and bathrooms to utilize. Guests can still enjoy the privacy of private bedrooms while also enjoying the benefits of a living room and kitchen throughout their stay. Plus, having access to a kitchen means that you can enjoy cooking and dining at home rather than eating out for every meal during a vacation. Enjoy relaxing on a deck or playing a card game for quality time that will turn into memories that last a lifetime!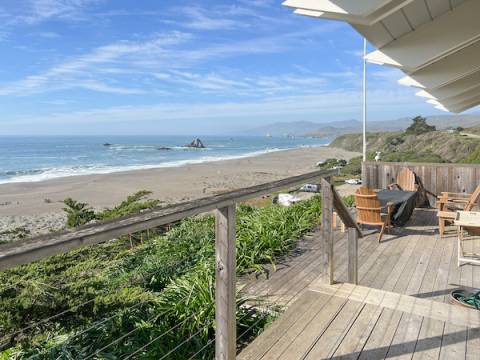 Bodega Bay Vacation Rental Amenities 
Other than having the added benefits of additional space, Bodega Bay home rentals feature amenities that can elevate your vacation experience. Whether you desire a cozy cottage romantic getaway or a stunning oceanfront house that can accommodate your entire group, we have a property that will be the perfect home-away-from-home! Choose a home that is pet-friendly to be able to bring along your four-legged friends. Or, opt for a property with a private hot tub to spend your days with a relaxing soak. Golfers can find their ideal property on a golf course, or those desiring plenty of time on the beach can book an oceanfront home! Find the space of your dreams for your next coastal escape in Bodega Bay! 
Book a Bodega Bay Vacation Rental Today